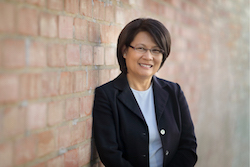 Connie Horstkotte is more than a financial planner, she's an experienced resource and sounding board for her clients.

From building wealth to planning for the next adventure called retirement, Connie empowers clients by building financial literacy and establishing a strong, foundational relationship.

"I view financial planning as an ongoing process not a one-time event because many critical life events happen throughout the years. This incremental planning can help reduce ambiguity about the financial future."

You can't control the future, but you can influence your quality of life. Let's plan together. Call today for a free, one-hour consultation.